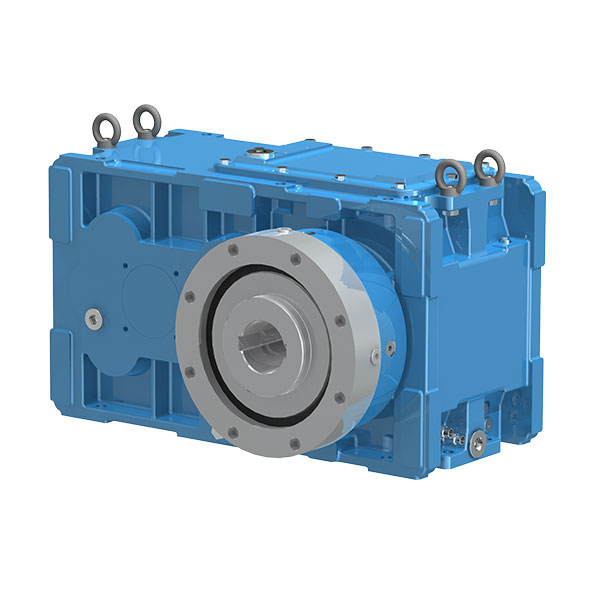 Download The General Catalogue
The gear units of this DANA PIV series POSIREX for single-screw extruders are available with mounted or integrated thrust bearing, in helical and bevel helical version. These extremely reliable single-screw extruder drives are manufactured entirely in Germany. The gear unit series is designed according to the modular principle based on the product range of our helical and bevel-helical gear units, supplemented by various available thrust bearing carriers. As a result, virtually all customer requirements can be met. Vertical or horizontal mounting position, splash lubrication and oil cooling with or without forced lubrication are possible variants.
The basis for this DANA PIV series is our extensive experience in the plastics and rubber industry as well as the food and feed industry. Since 1985, the PIV in Germany has already produced more than 20,000 high-performance drives for extruders, compounders and injection molding machines. Day by day they prove their reliability and performance in the production processes of our customers worldwide.
Main features
Optimized efficiency for environmental protection and low CO2 emissions
Very good noise behavior
Standardized lubrication system
Outstanding quality and durability
High adaptability and flexibility
Comprehensive experience
ATEX certification on demand
Modular principle with 19 sizes allows flexible adjustments
Optimized energy consumption
Minimal maintenance requirement
High efficiency
Optimal price-performance ratio
Gearbox design according to DIN, ISO and AGMA
---
Technical Data
Torque
up to 720.000 Nm
higher torques on request